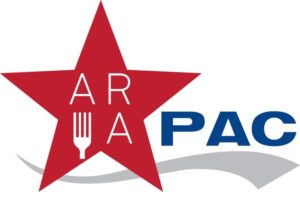 JOIN US FOR AN EXCITING D-BACKS GAME IN SUPPORT OF THE ARA-POLITICAL ACTION COMMITTEE
The Arizona Restaurant Association - Political Action Committee (ARA-PAC) invites you to spend an evening enjoying a D-backs game from the All-You-Can-Eat section of Chase Field.  This is a great opportunity to support the ARA-PAC, mix with your fellow restaurateurs, and enjoy some great baseball as the D-backs take on the Texas Rangers.
When?
Tuesday, July 31, 2018
6:40PM First Pitch
Where?
Chase Field
401 E. Jefferson St., Phoenix, AZ 85004
Cost?
Each ticket costs $50 and includes an All-You-Can-Eat menu during the game.  A portion of your ticket price will go to supporting the ARA-PAC.
How to Purchase Tickets
To RSVP and purchase tickets, please fill out the Ticket Purchase Form  and email or fax it to Dan Bogert at dan@azrestaurant.org or F: 602-307-9139.
If you have any questions, please e-mail Dan Bogert or call 602-307-9134
Please note: Contributions to the ARA PAC are not tax deductible. Corporate contributions are prohibited.  State and Federal Political Action Committees may transfer an unlimited amount of funds, as long as the Committees are registered in Arizona. The ARA PAC is not affiliated with any political party and is non-partisan in its support of candidates. The ARA PAC is funded by individual contributions and by transfers from other business PACs. If you would like to explore other options to support ARA initiatives, or for questions, please call Dan Bogert at (602) 307-9134.