ARA Political Action Committee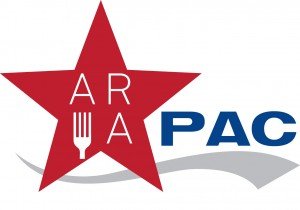 The Arizona Restaurant Association's PAC supports candidates and issues that are friendly to the restaurant industry. The ARA PAC hosts fundraisers and gains support through our membership. The ARA PAC is not affiliated with any political party, is non-partisan, and is funded by individual contributions and by transfers from other PACs. Corporate contributions are prohibited. Please consider donating the ARA PAC to ensure the election of restaurant and hospitality friendly candidates!
Donate Online»
Donate Offline»
* Please note: Contributions to the ARA PAC are not tax deductible. Corporate contributions are prohibited.
State and Federal Political Action Committees may transfer an unlimited amount of funds, as long as the
Committees are registered in Arizona. The ARA PAC is not affiliated with any political party and is
non-partisan in its support of candidates. The ARA PAC is funded by individual contributions and by
transfers from other business PACs. If you would like to explore other options to support ARA initiatives,
or for questions, please call Dan Bogert at (602) 307-9134.