Endorsed Associate Members

Financial Services
Baker Tilly (formerly Henry+Horne) Financial Services
Offering a full menu of tax, audit and accounting services to restaurant owners and their business.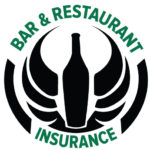 Bar and Restaurant Insurance
Bar & Restaurant Insurance
Receive free quotes and consultations for liquor liability, general liability, building, umbrella, employment practices, and worker's comp coverages.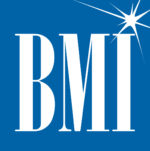 Music Licensing
BMI
ARA members receive 5% off their annual  license fee and an additional 5% if the member licenses and/or pays online. In addition, ARA members can save 10% for paying in full within 30 days of receiving your BMI invoice.

Worker's Compensation
Employers
Competitive rates by Appointed Agents for Arizona restaurants, with over 100 years of experience quality services and flexible payment plans.
For more than 100 years, EMPLOYERS has been providing small businesses workers' compensation insurance; helping them and their employees get back on their feet when facing adversity.
With their competitive pricing, dependability, claims service, safety training and loss control programs, they're focused on keeping Arizona and America's small businesses not only working, but working safely.
Payment, Point of Sale and Payroll
Heartland
Heartland partners with ARA to offer human-centric technology, including point of sale, payments, and payroll solutions.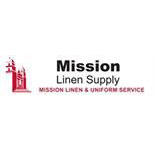 Linen Supply and Uniform Service
Mission Linen
Mission Linen Supply is offering new and renewing ARA members special savings on business essentials, from containers to cleaners.  With your 2023 ARA membership, you will receive a promo code to apply toward the wide variety of products BuyDirect from Mission has in-stock every day!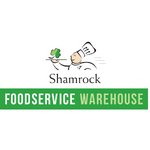 Foodservice Warehouse
Shamrock Foods
Shamrock Foodservice Warehouse is a restaurant supply and wholesale grocery store open to the public with no membership required. We provide a fresh shopping experience with quick, convenient access to a full range of foodservice and wholesale grocery products including everything from high-quality meats and seafood to a variety of fresh produce, premium oils and farm-fresh dairy. Customers also enjoy access to more than 15,000 additional items direct from Shamrock Foods, with next-day store delivery on most items, by placing a Special Order on our website or in-store.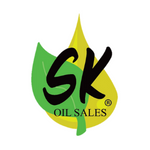 Better Oil. Better Food.
Sk Oil Sales
We will supply ARA restaurant members with a FREE Fry Vac to dispose of your used cooking oils. Time to join the 21st century, no more taking buckets of dirty oil to the dirty, disgusting, roach and rat-infested dump tank at your dumpster. The SK solution is faster, easier and most importantly safer.
This machine is free just for joining the ARA family. 

UnitedHealthcare
Tailor-made health plans for your business
Attract and retain top talent. Deliver on what matters to employees today.
UnitedHealthcare offers 2 health care solutions designed for Arizona Restaurant Association members:
National Restaurant Association legacy program for groups of 2+ eligible employees
Restaurant & Hospitality Association Benefit Trust (RHABT) for groups of 6–50 enrolled employees
Both solutions include:
Options for medical, dental, vision, and life plans
A large nationwide network
Health and well-being programs
Digital tools
Ease of administration
Learn more at uhc.com/restinfo
RHABT not available in all states. Members must be part of the Restaurant and Hospitality industry (SIC codes 5812, 5813, 7011, 7032, 7041).
Specialty benefits and programs may not be available in all states or for all group sizes. Components subject to change.
Insurance coverage provided by or through UnitedHealthcare Insurance Company or its affiliates.
Administrative services provided by United HealthCare Services, Inc. or their affiliates.