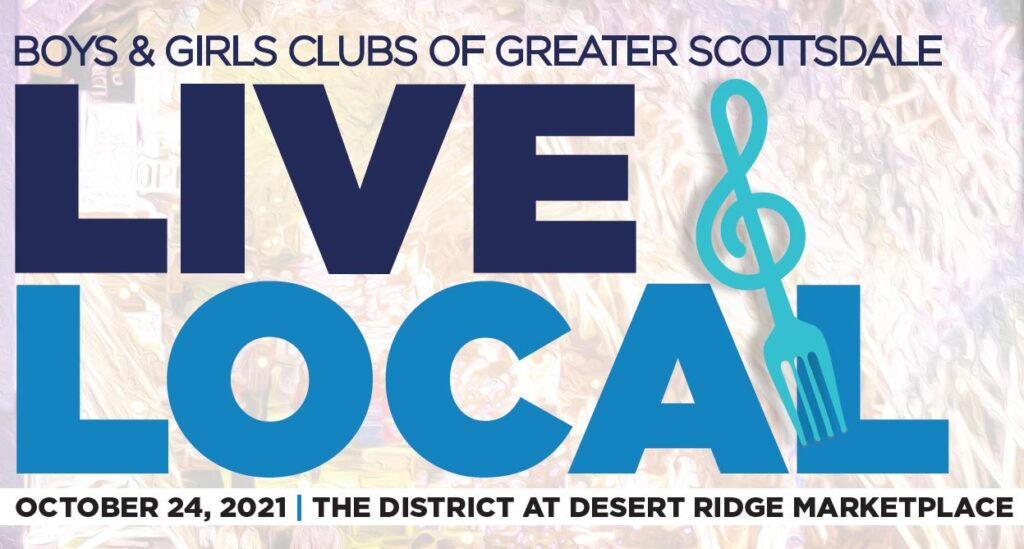 Live & Local is the promotional destination for brands looking to maximize philanthropic involvement in the community.
Live & Local, Boys & Girls Clubs of Greater Scottsdale's annual outdoor festival, brings live entertainment, food and beverages, and an electric atmosphere together at Desert Ridge Marketplace to benefit local youth.
With more than 1,200 attendees in the 21-55 age group, your business will gain valuable exposure as you partner with and invest in the success of thousands of kids and teens right here in our community.
Boys & Girls Clubs of Greater Scottsdale fulfills its mission of enabling youth, especially those who need us most, to reach their full potential with evidence-based programming, trained professionals, and successful outcomes.
Join us on Sunday, October 24 | 6-10 PM
EVENT PASSES
$100 Live & Local GA
Entry into the event and general areas.
$150 Live & Local All Access
Entry into the event and all Club Lounge spaces.